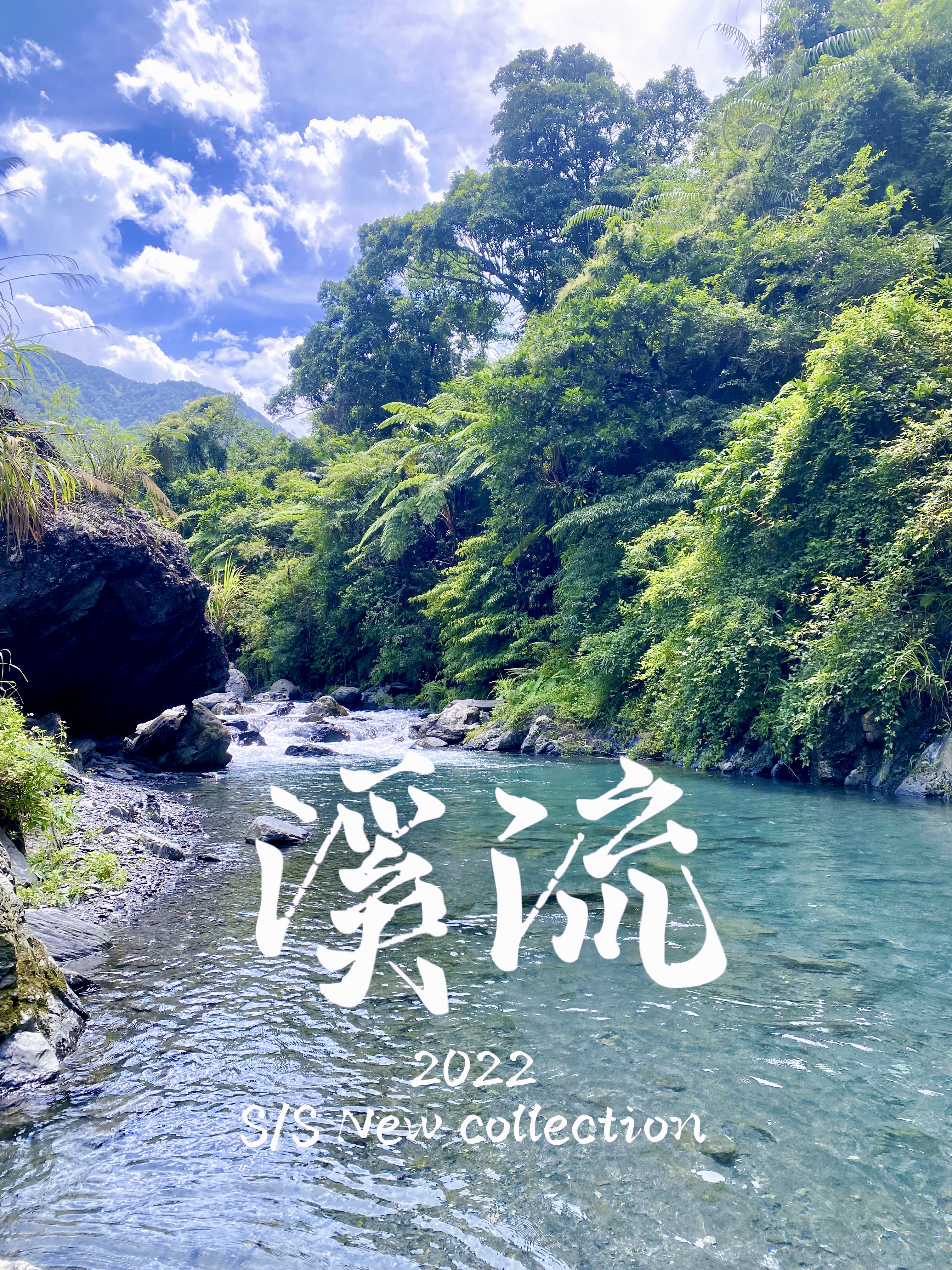 溪 流
有溪流就有生命,
泰雅族人習慣居住在有溪水的地方,
青年成年成家後,逐水而居,
沿著溪流分享食物,傳遞訊息,從而形成一條河流的聚落.
本季以溪流做為發想,運用大自然中的植物來染色
大菁的藍象徵河水;黃櫨及艾草的綠象徵青苔與綠葉;
五被子的黑象徵石頭;芭樂葉的灰象徵炭灰.
The River
Where there is a river, there is life,
Atayal people are used to living in places with rivers.
After young people get married, they live by the water,
Share food and pass messages along the stream to form a river tribe.
This season, we used the river as the idea, and the plants in nature are used to dye
The blue of Indigo symbolizes river water; the green of smoke tree and Asiatic wormwood symbolizes moss and green leaves;
The black of the Chinese Nut-gall symbolizes stone; the gray of guava leaves symbolizes charcoal ash.